Sea Cuisine Frozen items are often pricey (because they're awesome!) at Kroger. You can catch yourself a MAJOR deal with this BOGO sale and coupon we have available! We are talking as low as $4.30 each! These are regularly priced at $10.59!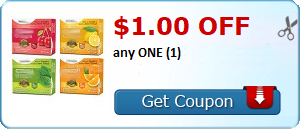 If your store rings them up half price/half price OR if they allow a coupon on the free item:
If your store rings them up full price and zero and does NOT allow a coupon the free item:
I love hearing from you! If you do this deal, please be sure to
leave a comment
and give this post a share. Thank you for showing up every day.
I have the absolute BEST readers.